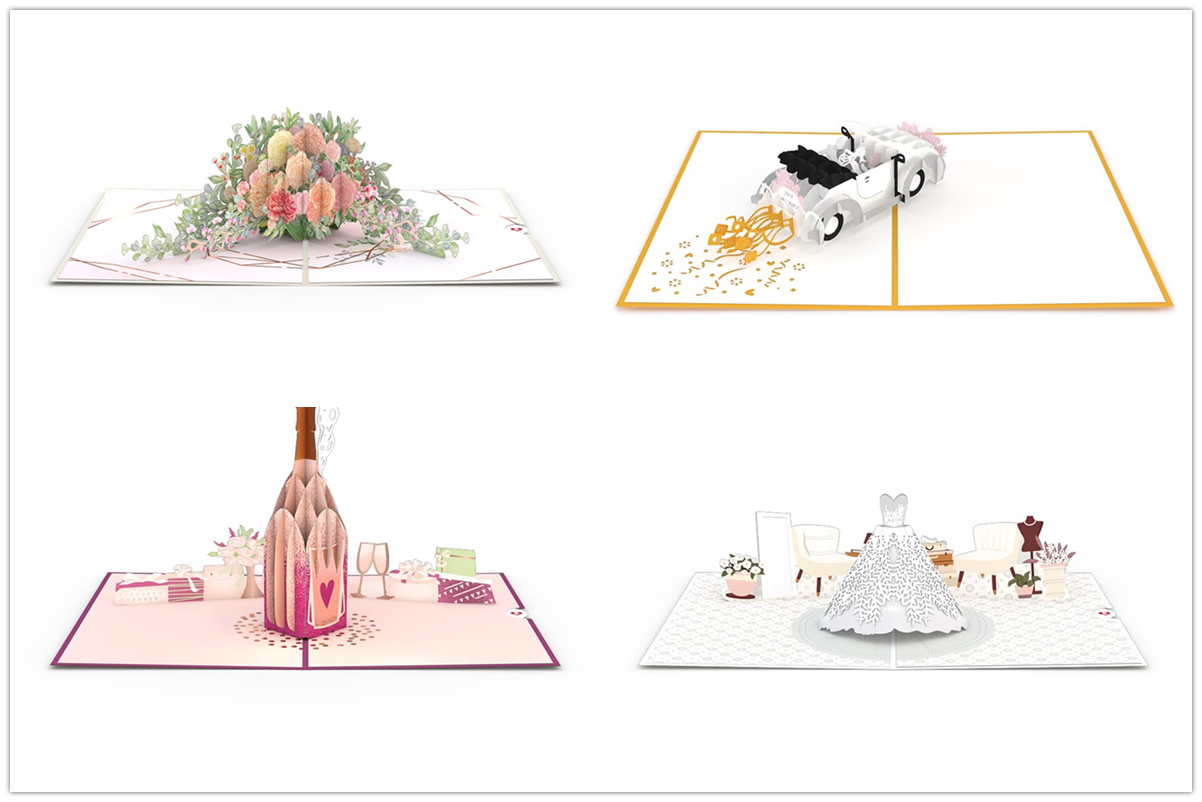 A time of joy and celebration is best expressed to family and friends with a beautiful wedding card. Express your warmth and best wishes with a message of happiness and celebration for their future.
The Following Are Wedding Card Ideas For a Message of Happiness and Celebration:
1. Wedding Florals Pop-Up Card
2. Wedding Car Pop-Up Card
3. Wedding Champagne Pop-Up Card
* This wedding card has a vibrant fuchsia purple front cover with a laser-cut design of a sparkling white wine exploding with a heart-shaped bubble. * When the box is opened, a fizzing pink and cream 3D champagne bottle stands tall in the center, surrounded by presents, floral bouquets, and dazzling gold bubbles against a peach-colored background.
4. Wedding Dress Pop-Up Card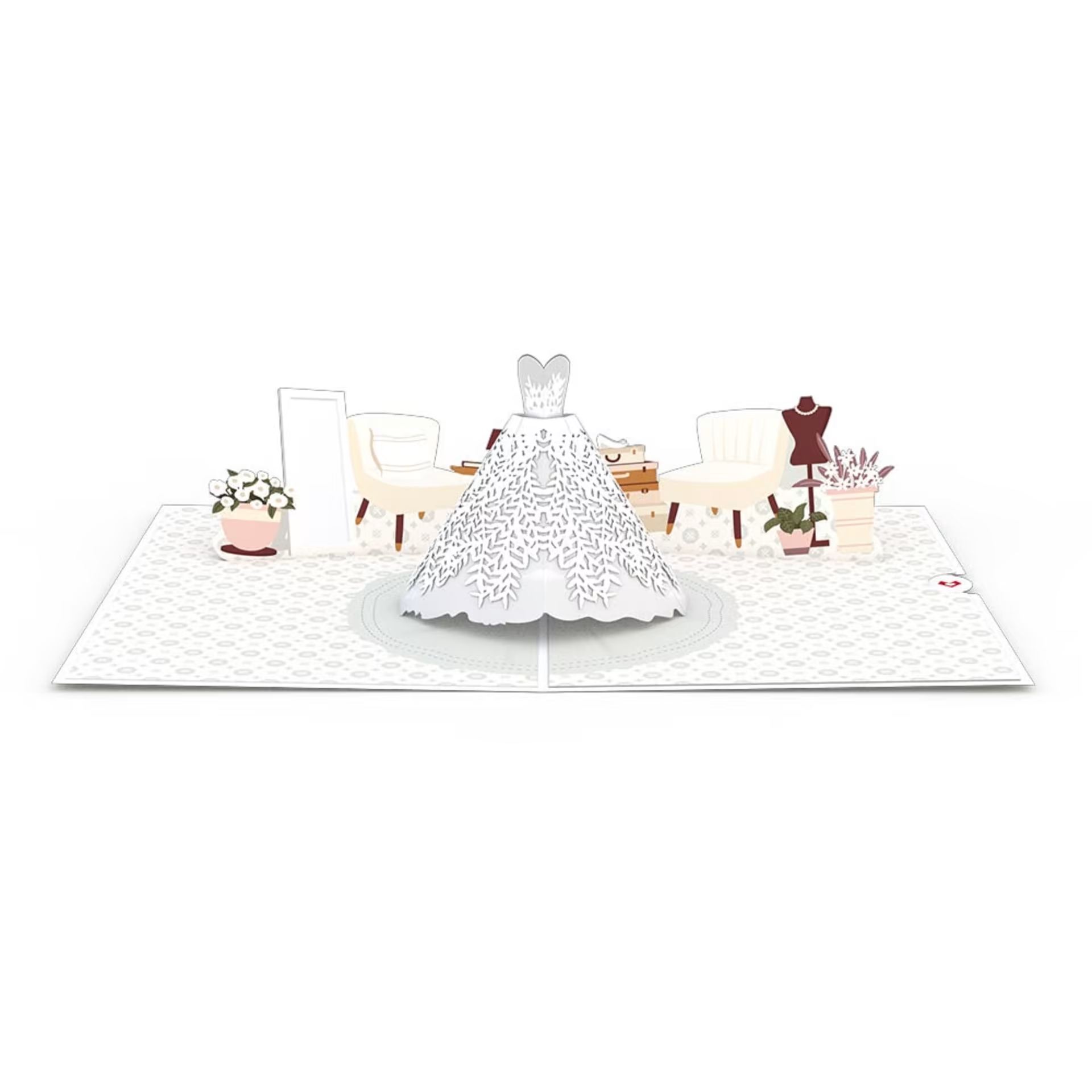 * This lovely Wedding Card has a basic dress design and an exquisite 'Congratulations!' wording in gold cursive. A pop-up version appears when you open the card, filling the space. * Two pink loveseats with potted flowers, a mirror placed against the wall, and other accessories suggestive of a bridal suite surround the gown.
5. Wedding Cake Pop-Up Card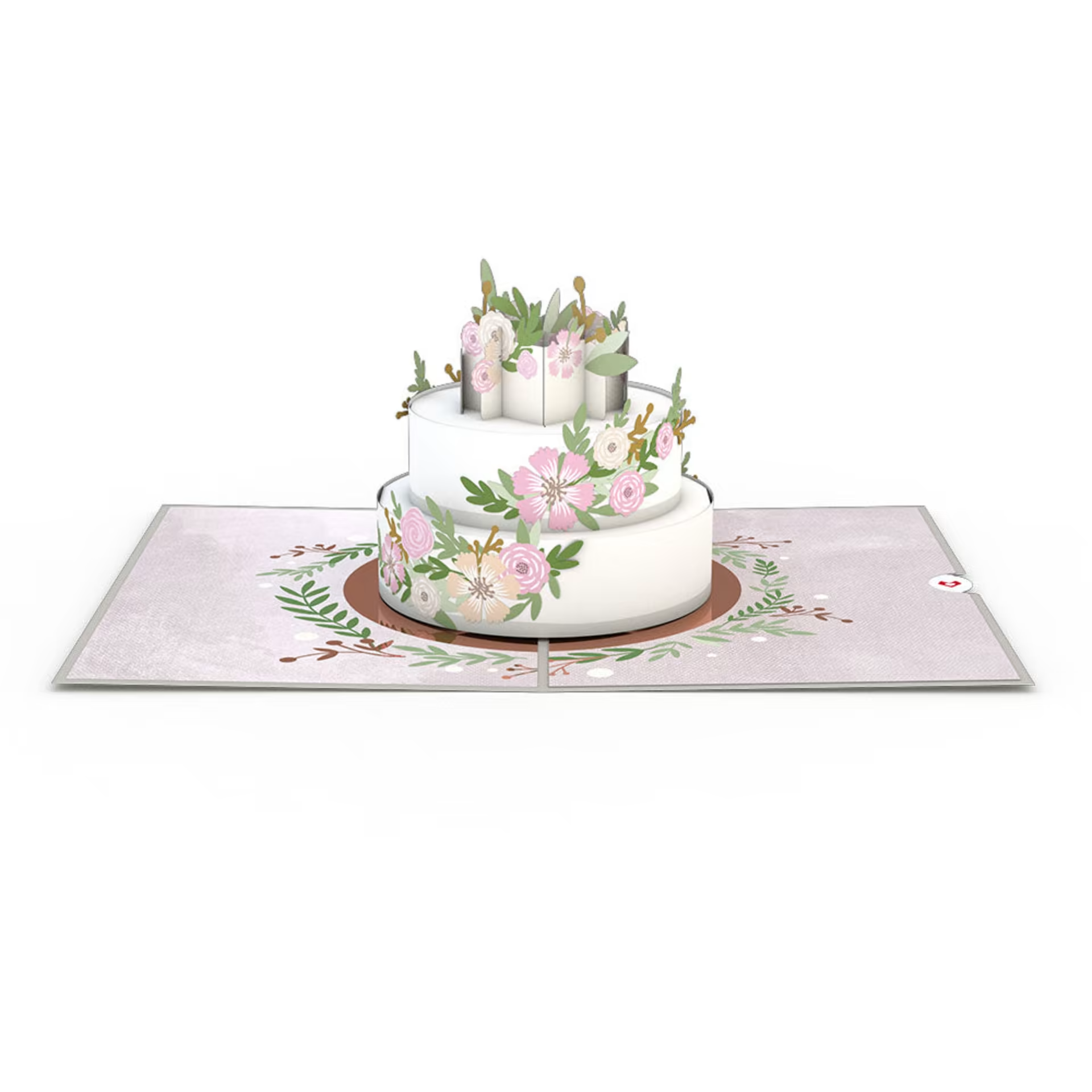 * This design, which features a gorgeous three-tiered cake displayed on a cake stand, is guaranteed to wow loved ones. * This gorgeous gray cover displays a beautiful flower-covered wedding cake on a cake stand, enhanced with rich pink and green floral decorations on the side and on top of the delicious treat.
6. Love Birds Pop-Up Card
7. Hot Air Balloon Pop-Up Card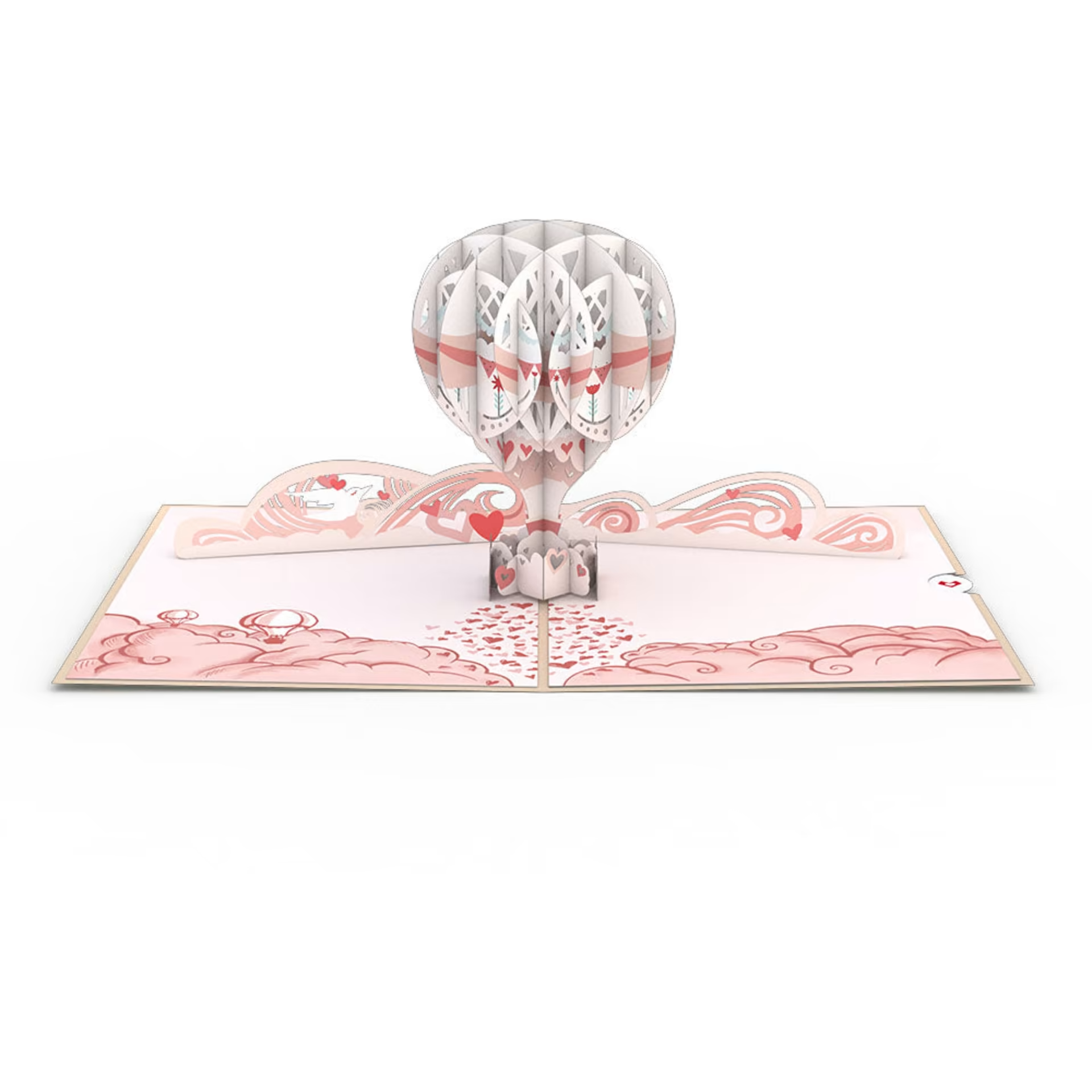 * This pop-up card has a peach cover with a white-hot air balloon pattern and a floating trail of pink hearts flowing from the basket. * When you open this artwork, a delicately laser-cut hot air balloon rises from the card. The balloon is embellished with pink, red, and white flower and heart embellishments, creating a beautiful and whimsical atmosphere.
8. Disney's Mickey Mouse Happily Ever After Pop-Up Card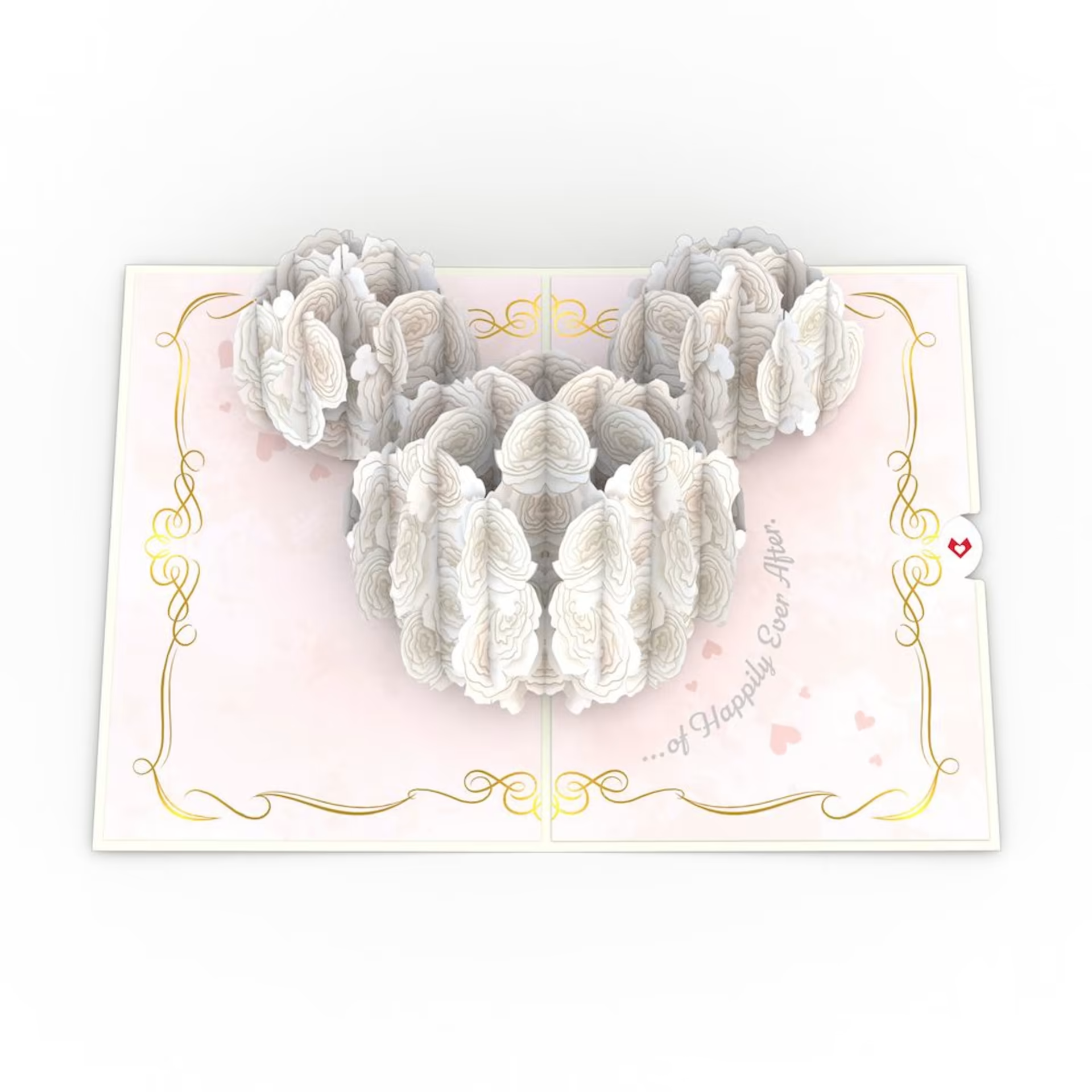 * This Disney Friends 5 x 7-inch card flips out to show three-dimensional-shaped windows and is ideal for loving couples of all ages. * A traditional Lovepop with an empty envelope and a Lovepop Note is a little note card that can slide away to show your unique and personal message of congratulations or joy.